When most people think of Tomei, they may think of their beautiful full Titanium exhaust, but they don't call themselves the Engine Specialists because they make an awesome exhaust, they are so much more.
Tomei got its start in Japan in 1968, modifying the early Nissans for the Japanese Stock Car Races, and like most performance companies, their beginning all started with the desire to win and be the best and quickest on the track. With their early success in racing, they eventually ended up racing in the All Japan Formula racing series with their custom car and engine specifically for the class. This help catapult them into designing and building custom engines along with tuning engines for Nissan in their own race cars.
While Tomei has a rich history and that is a story of its own, their focus today is on performance parts for your street and race cars. Tomei only uses the highest quality components to ensure that you get parts that will not only last longer than most, but will give you the maximum performance while keeping weight to a minimum. You can buy a complete ready to race engine directly from Tomei if you are looking for maximum power and reliability, and while it comes at a hefty price, for some Tomei's reliability and power output well outweigh the price tag of these custom and gorgeous engines.
Tomei will also sell you the individual components if you are looking to assemble a engine yourself, or having a builder do it for you. Knowing you are running Tomei components inside your engine will help you sleep a bit better at night as you know the engine is built to handle a beating and will come back wanting more. Whether you are looking for camshafts, pistons, rods, a larger turbo or a complete engine, Tomei has your power needs covered.
Maybe building an engine is not your thing, but you want your car to grip and handle at its peak, Tomei makes a wide range of fully adjustable clutch type LSD's to dial in your car for track, drag or even drifting.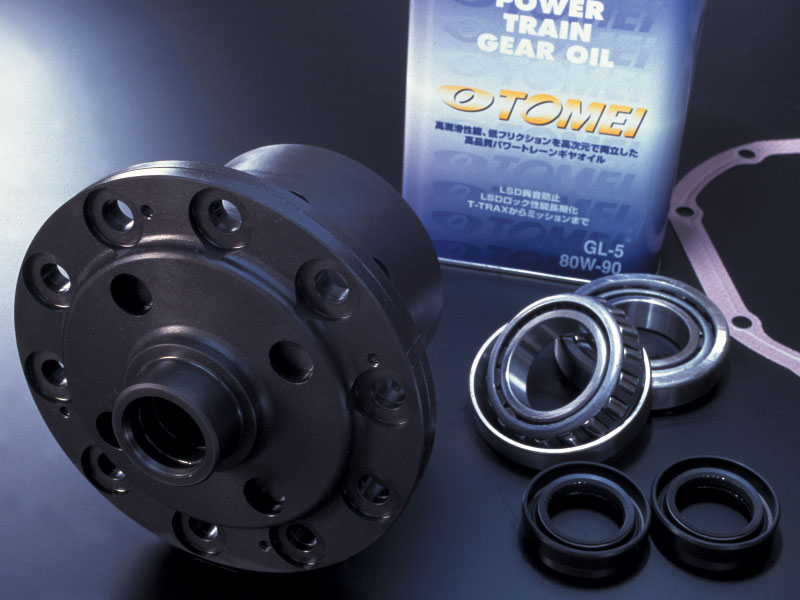 Looking to loose some weight, Tomei makes their stunning full titanium exhausts to help you remove many pounds from your exhaust system all while maintaining a fantastic sound a look that is hard to not love.